The following review was written and submitted in early March 2023 by website user Dede.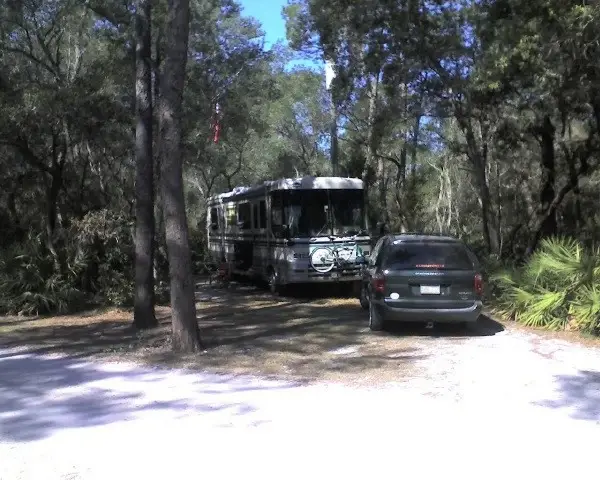 The overall presentation of Tyndall AFB FamCamp *** 3-5 stars. Primary buildings, office, maintenance garage, Clubhouse, and cabins were well maintained and clean. In addition, stone covers all roads and overflow parking areas.
The FamCamp has basic amenities, one hundred plus sites, with water, electricity, and sewage hookups. Each site has a concrete slab and picnic table. Several of the tables need repair and a fresh coat of paint. Other locations need shingles replaced on the canopy or the canopies removed. The park has a couple of benches and swing sets sitting at the water's edge. Again, these amenities need a fresh coat of paint and basic repairs. The estimate for paint tables, benches, and swing replacement is under $3,000.
Read more: Users In-Depth Review of Tyndall AFB FamCamp (Raptor Ranch)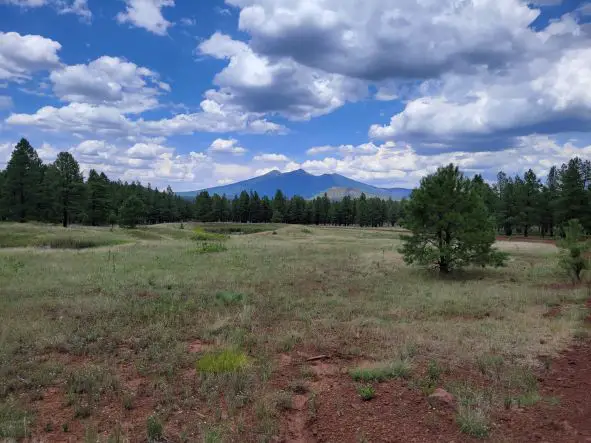 Information, maps, and photos on Tappen Springs, located on Camp Navajo near Flagstaff, Arizona has been added to the site. This is a remote, rustic camping area. No facilities, but good views of the mountains and plenty of space among the pine trees.
Read more: Information on Tappen Springs, AZ Added to the Site!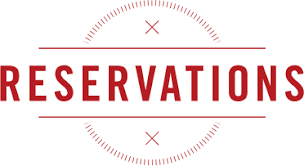 I'm constantly asked "how do I make a reservation" for a U.S. Military Campgrounds or RV Park. This website doesn't handle reservations for our military recreation facilities.
Each military campground is mostly independently operated and establishes their own reservation policy. The Navy has been trying to standardize (Navy GetAways) among their recreation facilities, but it's been an uphill battle. Many Navy facilities use the DoD Lodging website (https://get.dodlodging.net) for online reservation or their central phone number (1-877-NAVY-BED) for phone reservations. However, this system has also had numerous problems. I talk about these problems below.
Read more: Reservations at Military Campgrounds and RV Parks