Details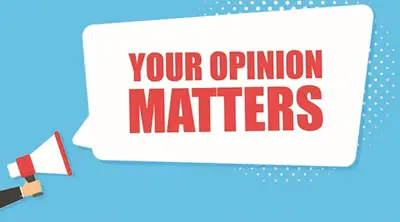 Joint Base Anacostia-Bolling, located in southeast Washington D.C. is researching the possibility of establishing a FamCamp on the Potomac River. To help with their decision making, they've published a short survey.
Please take a few minutes to complete this short survey. It's only 10 questions long. Your answers will help justify the development of a new FamCamp in a very desirable location.
Details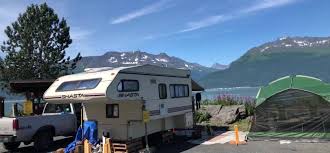 Allison Point Campground is a public campground, operated by Fort Greeley near Valdez, Alaska. There are lower rates for authorized military. This is a very popular fishing campground near a fish hatchery, Great wildlife viewing! There are no RV hook-ups and has a couple outhouses.

You can find maps, photos, and information on Allison Point Campground, AK here.
Details
Weems and Victory Ponds are located on Fort Benning, Georgia. Both of these small ponds offer camping. These are small, rustic camp sites. These ponds and the area is popular for fishing and hunting.

You can find information, maps, and photos of thr Weems and Victory Ponds camping here.
Details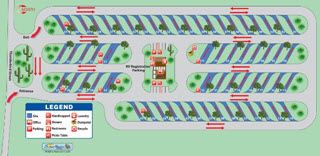 About 6 years ago, we helped Luke AFB in Arizona conduct a survey to see if there was interest in a famcamp to be located on Luke AFB. They already operate Fort Tuthill Recreation Area near Flagstaff and the Gila Bend Auxiliary Field FamCamp. For the past few years, we've been monitoring their decision to build and the construction of the new famcamp and it's finally time to have their grand opening!
Saguaro Skies FamCamp at Luke AFB in Glendale, Arizona is having their grand opening on September 1st, 2020.

Find information, maps, and photos of the Saguaro Skies FamCamp at Luke AFB, AZ.
Articles of Special Interest
U.S. Military Campgrounds Directory Software Information!

This website is provided free to fellow servicemen and women who enjoy traveling and camping. To help support this website, I encourage you to try the FREE 7-day trial and purchase a subscription to the U.S. Military Campgrounds Directory software (Microsoft Windows only). The U.S. Military Campgrounds Directory is a computer software program with the same information found on this web site. However, NO Internet connection is required. You can now take the most current and complete information available on U.S. Military Campgrounds with you.

Read More

Authorized Users of Military Campgrounds

I've received many inquires asking "... am I allowed to use US Military Campgrounds?" These are usually from veterans who served a few years and have an honorable discharge. Sometimes it's from a retired civil service employee who worked for the Army, Navy, or USAF for 30+ years. Many inquiries are from veterans. There's also been a lot of discussion on the various news groups about the 100% DAV authorized use issue. I attempted to do a little research and clear all of these issues up. The following are my findings. Being an honorably discharged vet is not authorized, unless there is another circumstance that does authorize the veteran.

Read More