Details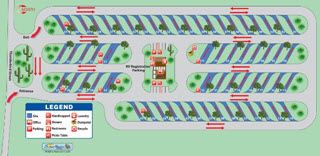 About 6 years ago, we helped Luke AFB in Arizona conduct a survey to see if there was interest in a famcamp to be located on Luke AFB. They already operate Fort Tuthill Recreation Area near Flagstaff and the Gila Bend Auxiliary Field FamCamp. For the past few years, we've been monitoring their decision to build and the construction of the new famcamp and it's finally time to have their grand opening!
Saguaro Skies FamCamp at Luke AFB in Glendale, Arizona is having their grand opening on September 1st, 2020.

Find information, maps, and photos of the Saguaro Skies FamCamp at Luke AFB, AZ.
Details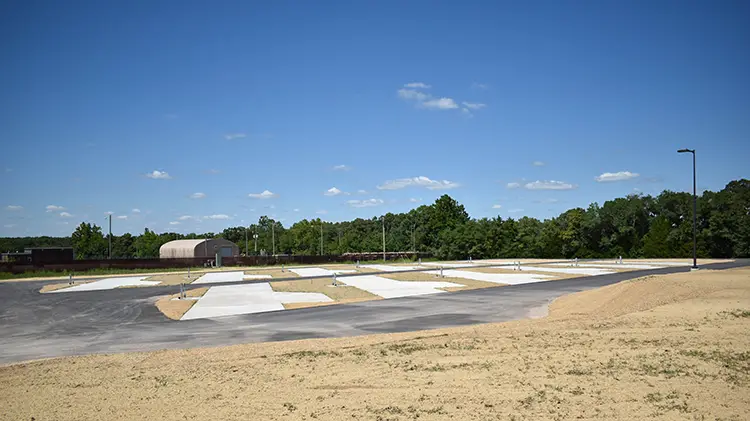 Fort Leonard Wood in Missouri used to have a free, rustic camping area. However, this camping area was closed several years ago. But they've come back even bigger! Fort Leonard Wood now has a full hook-up RV Park! The RV Park is having it's grand opening on September 1st, 2020.

You can find information, maps, and photos on the Fort Leonard Wood RV Park here.
Details
A website user pointed me in the direction to discover that the Yakima Training Center in Washington has a "Travel Camp"! This is a "dry camp" for self-contrained RV's only and doesn't have any amenities, but it is a military travel camp. Information on the Yakima Travel Camp has been added to the website.

Maps, directions, information, on the Yakima Travel Camp, WA.
Details
Have you checked out the COMMUNITY option on the website yet? I've updated the COMMUNITY section and it's now working 100%!
All registered members of the website have access to the COMMUNITY section. This section includes many features:
Activity Stream
View the stream of what has been happening on the website
Post what's on you rmind to the stream
Profiles
Edit and modify your user profile, including your website avatar
Manage your privacy settings
View your Military Campground "Favorites"
Much, much more!
Articles of Special Interest
U.S. Military Campgrounds Directory Software Information!

This website is provided free to fellow servicemen and women who enjoy traveling and camping. To help support this website, I encourage you to try the FREE 7-day trial and purchase a subscription to the U.S. Military Campgrounds Directory software (Microsoft Windows only). The U.S. Military Campgrounds Directory is a computer software program with the same information found on this web site. However, NO Internet connection is required. You can now take the most current and complete information available on U.S. Military Campgrounds with you.

Read More

Authorized Users of Military Campgrounds

I've received many inquires asking "... am I allowed to use US Military Campgrounds?" These are usually from veterans who served a few years and have an honorable discharge. Sometimes it's from a retired civil service employee who worked for the Army, Navy, or USAF for 30+ years. Many inquiries are from veterans. There's also been a lot of discussion on the various news groups about the 100% DAV authorized use issue. I attempted to do a little research and clear all of these issues up. The following are my findings. Being an honorably discharged vet is not authorized, unless there is another circumstance that does authorize the veteran.

Read More