Details
"www.MilitaryCampgrounds.com" is a SCAM website
The website with the address of "www.MilitaryCampgrounds.com" is NOT operated by me. When it loads, you will get a variation of different notices from Windows Defender, McAfee, etc. stating your computer is infected, locked out, or your protection has expired. In all of these fake notices, you are asked to call a toll-free number to correct the problem. This is a SCAM. They will use various methods to get money from you. DO NOT call this number - just close your browser. Better yet, don't go to that website!
The correct website for U.S. Military Campgrounds and RV Parks information is at https://www.MilitaryCampgrounds,us. Notice the URL address ends in .US, not .COM. Of course, you probably already know this, or you wouldn't be reading this message. While I do own various other website addresses, all pointing to https://www.MilitaryCampgrounds.us, I DO NOT own the .COM address. For many years, I've tried to purchase the .COM address, but it was already taken.
Details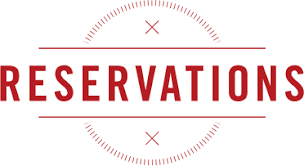 I'm constantly asked "how do I make a reservation" for a U.S. Military Campgrounds or RV Park. This website doesn't handle reservations for our military recreation facilities.
Each military campground is mostly independently operated and establishes their own reservation policy. The Navy has been trying to standardize (Navy GetAways) among their recreation facilities, but it's been an uphill battle. Many Navy facilities use the DoD Lodging website (https://get.dodlodging.net) for online reservation or their central phone number (1-877-NAVY-BED) for phone reservations. However, this system has also had numerous problems. I talk about these problems below.
A few military campgrounds do operate their own website for online reservations. A few others require you to mail-in a form to obtain a reservation.
I've found the best way to make a reservation at a military recreation facility is to call them directly. Each listing on this website includes the phone number of the facility. There's also a section for "Reservations" that will mention any known pertinent information on their reservation policy,
When calling, you may need to try several times, as they can be busy helping customers and will fail to answer the phone immediately. I've also heard reports of return calls not being received. Persistence is the key to getting through to make a reservation.
DoD Lodging Reservation System
Website: DOD Lodging
Phone: 1-800-NAVY-BED
The Dod Lodging system was established to find availability and make reservations for the various military temporary lodging available. It was then expanded to include military recreation facilities. However, only the Navy has elected to use this service. Even then, many Navy recreation facilities won't use this system.
I've received reports from several users, and from several Navy recreation facilities of problems with the Dod Lodging reservation system. Personally, 've never been able to use the DoD Lodging website. The website doesn't provide me a way to pay for a reservation. The Credit Card field is always grayed out and I can't use it. I can call to make a reservation, but most of the time I'm told nothing is available. However, if I call the recreation facility directly, there's plenty of available spaces and I can reserve directly with them.
Details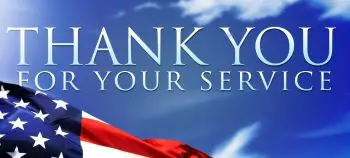 The Purple Heart and Disabled Veterans Equal Access Act of 2018 became law in August 2018 and took effect on January 1st, 2020. This bill now allows the following veterans use of commissary and exchange stores, and MWR facilities (includes campgrounds):
Veterans Awarded the Purple Heart

Veterans Who Are Medal of Honor Recipients (already authorized)

Veterans Who Are Former Prisoners of War

Veterans With Service-Connected Disabilities

Caregivers of Veterans
For more details on this new eligibility, please look at these articles:
There's been MANY reports of problems with service-connected veterans attempting to use some military campgrounds. As with all bureaucratic changes, there's been challenges in implementing this new law. Issues that exist include:
Some installations haven't implemented the changes.
Some installations don't allow the DAV to "sponsor" guests. This means family members aren't allowed on base.
Getting the necessary security clearance may be difficult, or time consuming.
Security clearances might only be done during weekday work hours.
A security clearance at one installation may not be valid at other locations.
It's STRONGLY encouraged for a disabled veteran now authorized access to military campgrounds to inquire fully about the above issues at the specific location(s) they plan to visit. The DISCUSSION FORUMS of the website has several articles from users discussing their problems using military campgrounds.
Here's a couple disussion topics to investigate:
Details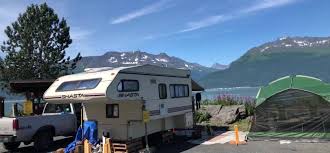 Allison Point Campground is a public campground, operated by Fort Greeley near Valdez, Alaska. There are lower rates for authorized military. This is a very popular fishing campground near a fish hatchery, Great wildlife viewing! There are no RV hook-ups and has a couple outhouses.

You can find maps, photos, and information on Allison Point Campground, AK here.