Details

Published: Friday, 21 December 2018 10:37
Written by Larry Farquhar
If you're a subscriber of the U.S. Military Campgrounds Directory software, you were sent a legitimate email on this subject.
This applies ONLY to the Directory "software". This is NOT related to the "website".
I discovered that the automatic update feature within the Directory software wasn't working properly. This issue is fixed in version 4.4.2. If you have an active subscription to the Directory software, follow the update link contained in the email sent to you. The U.S. Military Campgrounds Directory download on this site is version 4.4.2 and has the fix enabled.
I apologize for the inconvience and thank you for your support!
Larry Farquhar
Details

Published: Monday, 17 December 2018 14:36
Written by Larry Farquhar
A website user infomred us of the RV sites available at the Camp Dawson Event Center in West Virginia. These 6 RV sites include electric, but there's no water or sewer available.
These "secret" military campgrounds keep showing up - great news! Please let me know if you're aware of any military campground or RV parks that aren't listed on this site.
Details

Published: Friday, 14 December 2018 09:08
Written by Larry Farquhar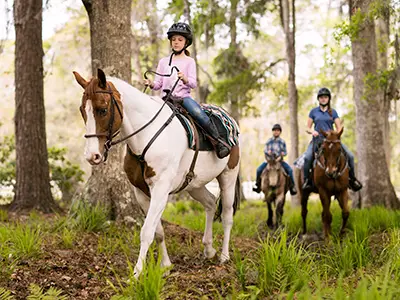 In addition to the Lake Tholocco RV Park & Campground, I recently learned that Fort Rucker in Alabama also has camp sites available at their riding stables. The Fort Rucker Riding Stable Camp Sites include 20 RV sites with water and electric. There's no dump, but campers can use the RV dump station located at the nearby RV Park.
Articles of Special Interest