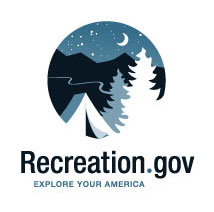 The Naval District Washington has stopped using the "Navy Getaways" website (www.dodlodging.net) for reservations of their campgrounds and RV Parks. Instead, the Navy has contracted with Recreation.gov to handle their reservations. This affects making reservations at Navy Recreation Center Solomons, the Pax River Paradise Grove Campgrounds and the Pax River Hog Point Campgrounds.
While the name "Recreation.gov" sounds like a government operated website, it's not. The private company of Booz Allen was contracted by the US Forest Service to operate the Recreation.gov portal for the federal government. Several government agencies use Recreation.gov for handling recreation reservations.
Recreation.gov being operated by a private business brings additional "processing fees" to the cost of reservations at these three campgrounds. Recreation.gov charges a $8 reservation fee if you make a reservation via their website. The reservation fee is $9 if you call in for the reservation. The reservation fee is only charged once per your reservation, whether you stay 1-night or 7-nights.