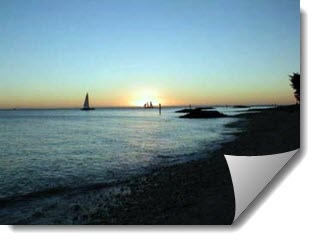 Disabled veterans and Purple Heart recipients won't see on-base access for commissaries and exchange stores or some recreation options any time soon, according to new guidance issued Wednesday by the Defense Department.
By law, the new access is to start Jan. 1, 2020. However, a policy document issued Wednesday by the Pentagon shows that, while veterans who hold a Veteran Health Identification Card (VHIC) from the Department of Veterans Affairs and caregivers registered with the VA's Comprehensive Program for Caregivers will be able to access the system as planned, all other new users will have to wait for a previously unannounced "phase two."
That's because the VA and the DoD have not developed a solution to securely give those veterans base access, the policy states.
"On Jan. 1, 2020, only veterans with a secure, scannable VA-issued VHIC will be authorized access to in-person commissary, military exchange and morale, welfare and recreation privileges on DoD and Coast Guard installations," it states. "When DoD and VA identify a credentialing solution for all Veterans eligible under the Purple Heart and Disabled Veterans Equal Access Act of 2018, DoD will roll out a new phase of access to accommodate current veterans who are not eligible to obtain a VHIC but are eligible for these privileges."
The VHIC is an identification card given to veterans enrolled in VA health care. It is different from the veteran ID card issued by the VA to all veterans who apply..
Caregivers will be presented a letter by the VA to certify that they qualify for access, the policy states. In addition to that letter, they will need to present a valid form of ID to gain access. And because military installations are federal facilities, IDs must be Real ID compliant, it adds.
Acceptable forms of ID include:
REAL ID-compliant driver's license issued by a state territory, possession or the District of Columbia
REAL ID-compliant non-driver's license issued by a state, territory, possession or the District of Columbia
Enhanced driver's license issued by a state, territory, possession or the District of Columbia
U.S. passport or passport card
Foreign passport bearing an unexpired immigrant or non-immigrant visa or entry stamp
Federal personal identity verification card (when otherwise eligible); VHIC
The Transportation Worker Identification Card
Additionally, before gaining access for the first time, all new users will be required to go through a background check, according to the policy. Those with "felony convictions, felony arrest warrants or other types of derogatory information related to criminal history or terrorism" will be turned away, it adds.
Veterans who are rated as 100 percent service-connected disabled or who are Medal of Honor recipients can continue to access bases as before, using a DoD ID card issued through the ID card office, the policy states.
Those who will be permitted on base to shop as part of phase two can continue to use the online exchange system, a benefit rolled out in 2017.
In 2018, DoD officials estimated that about 80 percent of newly eligible shoppers will need a new identification card to be able to shop on base.
In addition to the 5% surcharge all commissary users currently pay, new customers, including those accessing the stores with a VHIC, will have to pay a 1.9% fee when using a commercial credit card at the commissary and a 0.5% fee for debit cards. There's no extra charge when paying by cash, check or using the credit card offered by the military resale system, the Military Star card.