Details

Published: Monday, 09 December 2019 11:43
The Defense Department has announced expanded Commissary, Military Service Exchange and MWR access Jan. 1 and established a standard for physical access to military installations.
Veterans who are eligible and want to take advantage of in-person benefits must have a Veterans Health Identification Card, or VHIC. Primary Family Caregivers must have an eligibility letter from VA's Office of Community Care.
Veterans use VHICs for identification and check-in at VA appointments, but will also use them for base access under the new program.
Veterans eligible solely under this act who are eligible to obtain a Veteran Health Identification Card must use this credential for in-person installation and privilege access. The card must display the Veteran's eligibility status (i.e., PURPLE HEART, FORMER POW or SERVICE CONNECTED).
Veterans eligible solely under this act who are not enrolled in or are not eligible to enroll in VA health care, or who are enrolled in VA health care, but do not possess a Veteran Health Identification Card will not have access to DoD and Coast Guard installations for in-person commissary, exchange, and MWR retail privileges, but will have full access to online exchanges and American Forces Travel.
Medal of Honor recipients and Veterans with 100% service-connected disability ratings are eligible for DoD credentials under DoD policy.
Read more: Veterans need VHIC for in-person Commissary, Military Exchange, MWR access
Details

Published: Sunday, 17 November 2019 05:30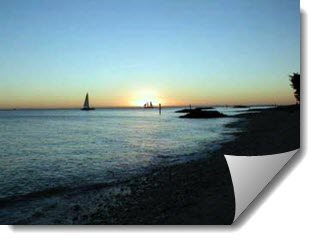 Disabled veterans and Purple Heart recipients won't see on-base access for commissaries and exchange stores or some recreation options any time soon, according to new guidance issued Wednesday by the Defense Department.
By law, the new access is to start Jan. 1, 2020. However, a policy document issued Wednesday by the Pentagon shows that, while veterans who hold a Veteran Health Identification Card (VHIC) from the Department of Veterans Affairs and caregivers registered with the VA's Comprehensive Program for Caregivers will be able to access the system as planned, all other new users will have to wait for a previously unannounced "phase two."
Details

Published: Thursday, 19 September 2019 12:29
September 19, 2019: Unfortunately, the USAF Frequent Camper Program has been stopped. The USAF is no longer recruiting new members. The new member "packets" are no longer being produced and are not being provided to the various USAF FamCamps. Existing Frequent Camper members can still upgrade to the next tier.
Here's the official notification from the USAF Frequent Camper Program Manager:
"After a 20+ year run, the Frequent Camper Program is no longer recruiting new members. We are not providing installations with membership kits nor do we have any in our office. We will continue to process completed tiers submissions for our current Frequent Camper members. Unfortunately, changes in program costs and technology made the current program model impractical at this time. We wish all our members safe travels."
Articles of Special Interest