Details

Published: Thursday, 19 September 2019 12:29
September 19, 2019: Unfortunately, the USAF Frequent Camper Program has been stopped. The USAF is no longer recruiting new members. The new member "packets" are no longer being produced and are not being provided to the various USAF FamCamps. Existing Frequent Camper members can still upgrade to the next tier.
Here's the official notification from the USAF Frequent Camper Program Manager:
"After a 20+ year run, the Frequent Camper Program is no longer recruiting new members. We are not providing installations with membership kits nor do we have any in our office. We will continue to process completed tiers submissions for our current Frequent Camper members. Unfortunately, changes in program costs and technology made the current program model impractical at this time. We wish all our members safe travels."
Details

Published: Friday, 23 August 2019 07:06
We were informed that there ARE recreation facilities in Pennsylvania! The Tobyhanna Arny Depot has vacation and business villas available. They simply say: "Your home-away-from-home while you explore the Poconos!". Information on these rental villas has been added to the site.

Information, maps, and photos of the Tobyhanna Army Depot Villas.
Details

Published: Thursday, 22 August 2019 04:48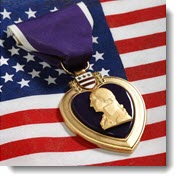 Active duty, retired military, and 100% DAV were the primary users that were authorized to utilize MWR facilities (includes campgrounds). However, this all changes soon. The Purple Heart and Disabled Veterans Equal Access Act of 2018 became law in August 2018 and will take effect on January 1st, 2020. This bill will now allow the following veterans use of commissary and exchange stores, and MWR facilities (includes campgrounds):
Articles of Special Interest