Details

Published: Monday, 12 November 2018 11:26
Written by Larry Farquhar
November 2018: The USA and individual state maps are currently not operational. A few months ago, Google starting charging to access the maps via a programming interface. For the many years prior, these maps were free to use. When Google startng charging, I received a bill for $1700 after the first week. This website is very busy and we used Google maps extensively. Unfortunately, there's no way I could afford a $6000+ monthy bill to continue using Google maps. Especially since this website is free to use and relies on user support.
I have placed individual maps on each campground listing page. Just click on that map and you'll be taken to Google's website for the full map and access to driving directions. There's no fee to use Google maps website. I'm currently working on replacing the USA and the State maps. Eventually, we'll have these maps available again. I'm real sorry for the missing maps, but Google's decision to charge has hampered us.
Larry Farquhar
Details

Published: Wednesday, 07 November 2018 09:49
Written by Larry Farquhar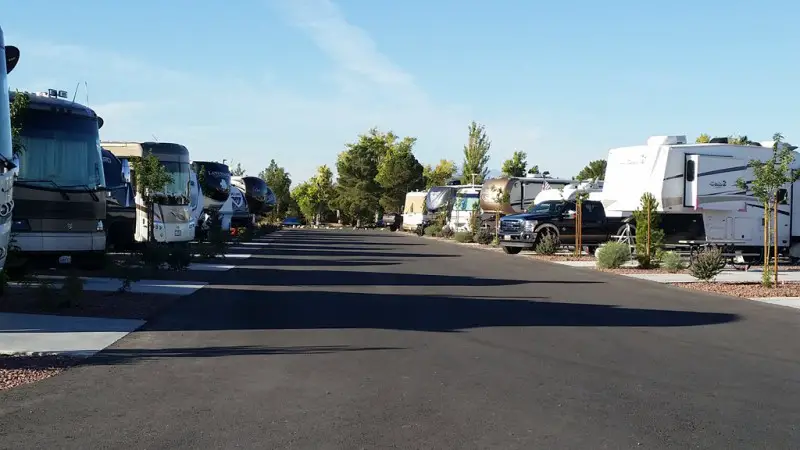 It's been over 12 years since I last visited the Desert Eagle RV Park at Nellis AFB, NV. This RV Park is located near Las Vegas, NV. We recently spent a week here and wrote an in-depth review, or featured article on our visit.
Details

Published: Tuesday, 22 May 2018 07:12
Written by Larry Farquhar
Information on this small, "secret" camping area located on Fort Benning, GA has been added to the website. This is a small, 3 site primitive camping area.
Articles of Special Interest