Editors note: This article was written by Jim Twamley, www.rvtravel.com, and is used by permission. While originally written in August, 2007, some information has been updated for 2009.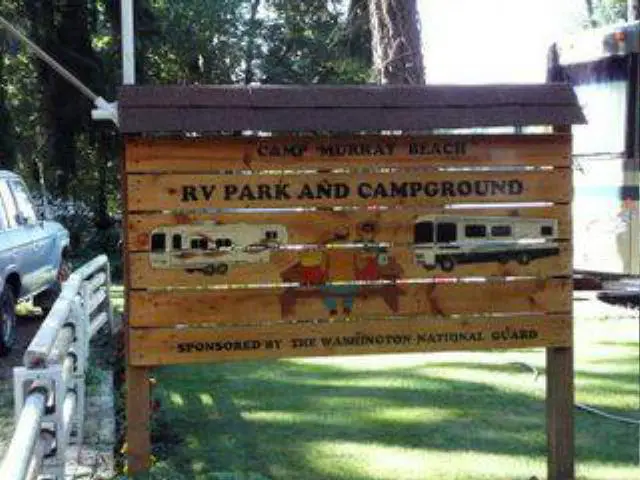 If you enjoy a lakefront view, this is the famcamp for you. Owned and operated by the Washington State National Guard, this park was built by volunteers years ago. Fortunately it's not run by MWR and that's why it so nice and inexpensive for lakefront property.
There are 24 sites total, eleven are right on the shore, and eight that have a lake view. The maximum stay is 30 days and the cost is $14.00 per night. All sites are full hook-ups with 30 amp service.
This facility has a nice dock where you can tie up your boat for free. Satellite dish for Direct TV is cable ready at each site, but you must have a satellite receiver and a subscription to Direct to get this service.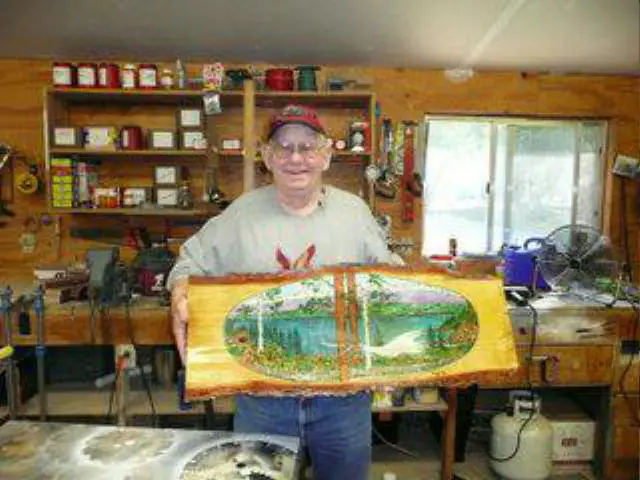 Chuck Jex has been the campground host here for a while and is an accomplished artist. Ask to see some of his work after you're all hooked-up.
It's always a good idea to call ahead for reservations at (253) 584-5411

GPS coordinates for this campground are 47.109017 -122.584561

Driving directions. From I-5 get off on exit 122 and enter Camp Murray. Note, the speed bumps here are enormous, so if you have a problem dragging a hitch be careful here. You can also get here the back way by following the directions to the Ft. Lewis North gate then past Ft. Lewis RV park and through the back gate of Camp Murray - use you GPS for this or you'll get lost. The back way avoids the huge speed bumps.
Full information on Camp Murray Beach can be found here. Enjoy my video tour of Camp Murray Beach: