Editors note: This article was written by Jim Twamley, www.rvtravel.com, and is used by permission.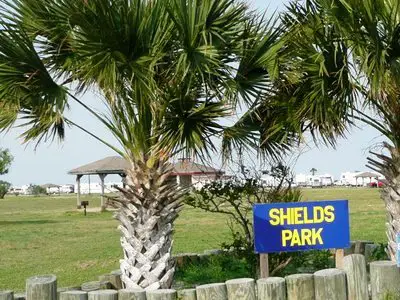 Shields Park is the family RV park at Naval Air Station Corpus Christi. This park is right on the bay and has a marina and two fishing piers. The base also has a nice golf course. Francis, one of the camp hosts, likes to prepare breakfast for campers every Thursday morning. The laundry room and shower facilities are nice. Full hook-ups are available and reservations are recommended. The Commissary is small but well stocked. The same goes for the Exchange. There is ample fast food on base and the club serves lunch. There are many things to do and see including a visit to the USS Lexington, Padre Island National Seashore, The Corpus Christi Aquarium and lots of shopping and dining.
This truly is a fine military RV park run by competent and friendly MWR staff and camp hosts. We thoroughly enjoyed our stay at this park and look forward to returning in the future. But don't forget, it is frequently windy by the sea so prepare accordingly. Some Commanding Officers "get it" when it comes to military family campgrounds and others don't have a clue - like those I've reported on previously. So, if you visit a family campground you enjoy tell the CO in a letter of phone call. The same goes if it's a lousy facility. Tell them if you think the rates are too high or the place needs fixed up - these are our campgrounds and the Commanding Officers are the custodians responsible for these treasures. The more people voice their opinion the better. Bravo Zulu to the CO at Corpus Christi. Jim Twamley, Professor of RVing.
| | |
| --- | --- |
| | |
Since this article was first written in May, 2008, the Corpus Christi NAS has been updated. The RV shelter's are no longer there. In addition, MWR has started a "MWR Guest Card Program", available to civilians. This guest card now allows civilians to use all MWR facilities on the NAS including the campground.