Editors note: This article was written by Barry Zander and is used by permission.
I'm writing this while in the gulch, "Agave Gulch Famcamp" at Davis-Monthan Air Force Base south of Tucson. We've been here four days, during which time we have visited the Pima Air & Space Museum just off base and several desert wonders nearby.
Tucson is a wonderful area, to be sure, but we are less than enthralled with Agave Gulch. That doesn't mean we don't like the campground, but it's not out the top of our list of military RV facilities.
What it does mean is the adage "Different strokes for different folks" is very true when judging campgrounds. Not that it's really important to this article, but to list a few of the pros of the Gulch, it is very well organized, clean, on a base with full facilities, surrounded by majestic mountains, within convenient travel distance to many interesting attractions, and the weather is super at the moment by our standards. The cons are very few: mainly, it's a bit too sterile for our tastes.
In our almost four years of full-timing, we've availed ourselves of about 20 military campgrounds (which is why we are so thankful for the job Larry Fauquhar and you, his readers, are doing). Our list of best campgrounds would be different: we have our own set of preferences. We like friendly people. We like nature. We like to visit small towns that have survived despite the invasion of big box stores down the road, where we can easily strike up conversations with the locals.
We like Sigsbee NAS at Key West, Whidby Island and McChord AFB in Washington State, and Charleston AFB. Nellis AFB has most of the features of Davis-Monthan, so we put the two in the same category. We haven't been to eastside favorite base Eagle Hammock Navy Submarine Base in Georgia and haven't RVed in the Northeast yet,
What we really like best is experiencing it all. And while I realize that Militarycampgrounds.us is a guide for service-sponsored campgrounds, we also like the quasi-military facilities operated by the U.S. Army Corps of Engineers. Their rules aren't interchangeable with the Armed Services-run famcamps, but they are clean, in interesting locations and priced right.
The message here is to not miss famcamps because they have low ratings, although you might want to sign up for a couple of days and extend as needed. If you're into RVing as a lifestyle and consider a famcamp as a destination, you'll probably prefer those with 4.5 ratings and above. For us, the adventure is what keeps us young and interesting.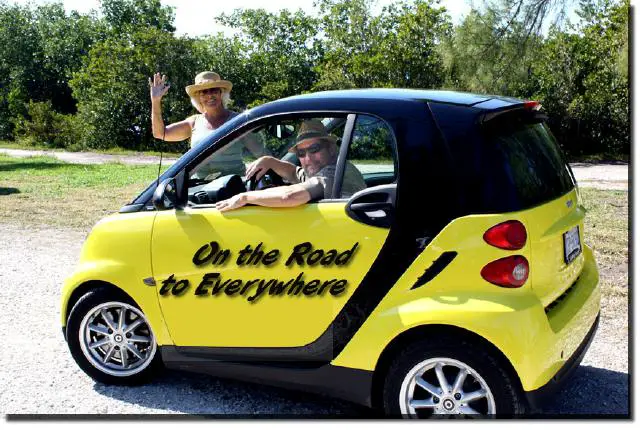 When we first thought about full-timing, we attended a seminar on choosing an RV to meet our needs, which began with the statement, "There is no perfect RV." We soon realized that you can also say, "There is no perfect campground."
See you on down the road!
Barry Zander