Editors note: This article was written by Jim Twamley, www.rvtravel.com, and is used by permission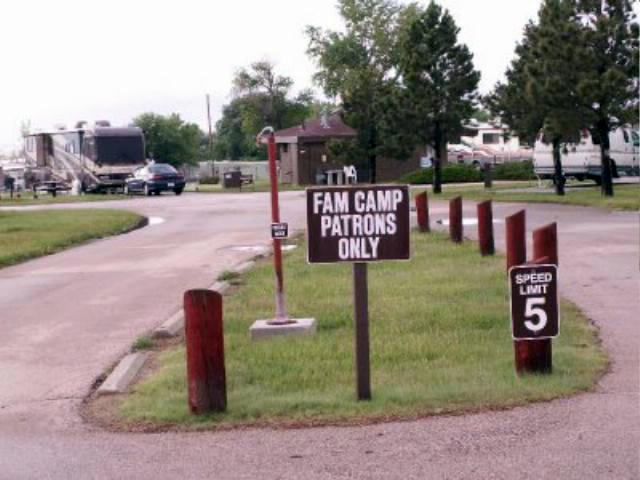 I don't know what's going on inside the heads of MWR Directors or what they've been smoking. They obviously think they are running the "Club Med" of Famcamps by the ra
tes some of them charge. Take Ellsworth AFB Famcamp for example. They charge $20.00 for full hook-ups and $10.00 to dry camp and the tent prices are ridiculous.
How do I substantiate my claim? First of all, Ellsworth Famcamp is surrounded on one side by a civilian trailer park and no spectacular views of nature. Second, the famcamp backs up to a noisy day care center. They are also by the gas station (where gas is higher than off-base). Third and most significant it is cheaper to stay at Passport America campgrounds nearby which have much nicer amenities and scenery. And finally, this campground is hard to get to because you have to go through a maze to find the commercial gate. After hours you have to call security to let you in or out with your RV because the commercial gate is locked.
If you need to pay with a credit card you have to leave the campground and walk or drive to the actual MWR office (when it's open) to pay your bill. If you're a member of the Air Force MWR Frequent Camper Club you have to go to the MWR office to get your book stamped and to top it all off there are no pull-through sites! For $20 bucks you've got to be kidding me!!!! A young enlisted person's family or a retired vet on a fixed income is not going to stay at this campground long if at all. They can join Passport America (PA) for around $45 for a one year membership (click here for more info) Passport America and stay at one of the nearby parks for 4 nights and pay for their membership with the savings. Here are some examples of what it costs to stay at nearby PA campgrounds per night: Three Flags RV Park $10-$16, Big Pine Campground $12.50-$13.50, Spokane Creek RV Park $10-$16. They can dry-camp in the WalMart parking lot for free but they have to pay $10 bucks at Ellsworth. Go figure! Military Famcamps are supposed to be for the benefit of military members, not to fleece them! MWR Directors and CO's get a clue!
I will not visit Ellsworth AFB Famcamp again unless they drastically lower the price to about $7.00 fo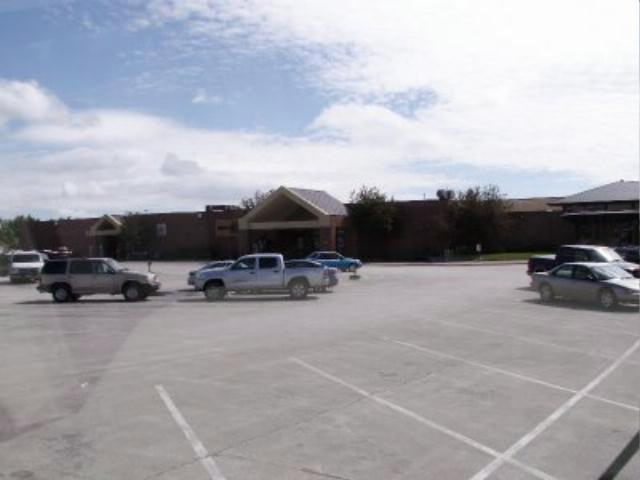 r full hook-ups. Really, that's all it's worth folks. No kidding, I've stayed in WalMart parking lots that have better scenery and parking spots than this place. Ellsworth AFB Famcamp is a joke!!! However, if you insist on being mugged by MWR then you will appreciate this GPS information:
Commercial Gate: 44.12774 -103.08085
Famcamp: 44.14398 -103.06909
Exchange: 44.14800 -103.07711
Note: the exchange has plenty of space for RV parking.
Amenities include a nice bath house with a separate handicap shower and bathroom. Free wifi with a code obtained from the camp host. 30 full hook-up sites with 110, 30 and 50 amps. 10 overflow sites with electric only. All the spaces are back-in with 12 feet wide paved pads.
There are many things to see and do in the Rapid City area and I recommend seeing Custer State Park where they have bison, prong-horn antelope, wild burrows that come up to the window of your car. You will also see wild turkeys, deer, coyotes and many kinds of birds. Of course there is Mt. Rushmore, Crazy Horse Monument and many other attractions that are well worth while, but they will be much more enjoyable when you stay at a less expensive RV park with better amenities and closer access to these attractions.
Not only does the MWR Director think the Ellsworth AFB famcamp is Club Med by the prices they charge, but now (my sources tell me) they are going to allow civilian contractors who do not have a valid military ID to occupy six of the sites during prime season. Does anyone see anything wrong with this? If you risk life and limb, long deployments and multiple hardships for your country and earn the right to a valid military ID card, I think you should be able to enjoy a few benefits. I think that civilian contractors should be barred from using military facilities when they crowd out the people who earned the right to use those facilities in the first place. Just another reason to stay at a Passport America campgrounds off base – much cheaper and nicer!
Jim