Editors note: This article was written by Jim Twamley, www.rvtravel.com, and is used by permission.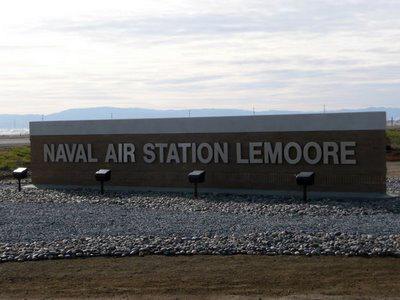 If you've never seen the Giant Redwoods at Sequoia National Park you are in for a treat. Stay at the Lemoore Naval Air Station Campground and use it as a base to make a day trip to see the park. While visiting Sequoia, be sure to take time to climb Moro Rock (400 steps) for a spectacular view and hike around Crescent Meadow referred to by John Muir as, "the gem of the Sierra". To find NAS Lemoore take CA-198 east from I-5 for approximately 17 miles or west from highway 99 about 25 miles.
Enter at the main entrance and take the truck entrance on the left and be prepared for a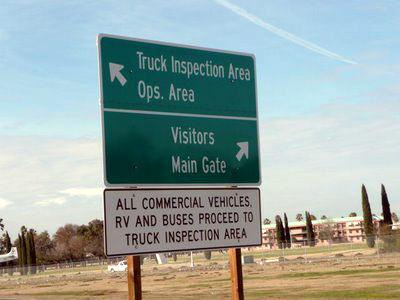 security inspection. Go north on the Enterprise then trun right onto Franklin Avenue. Turn right onto Hancock Ave. just past McDonalds and make the first left turn into "The Village" parking lot where you'll see the RV park. The commercial phone number for MWR is (559) 997-7043. There are 18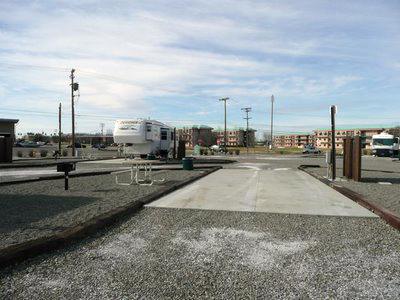 sites with 50 amp/30 amp/ and 110 along with water, sewer and free cable. Each site had a cement pad, picnic table, BBQ and trash can. Daily $25, and monthly $650. Within walking distance are several eating establishments, a bowling ally, theater, clubs, hospital, chapel, post office, tickets and tours and much more. The exchange and commissary are are new and a short drive from the campground. The gas station is directly across the street. For more shopping the town of Hanford has a Super WalMart, a mall and many other national brand stores.