In late November and early December 2009, we stopped by Midway RV Park, TN, for our first visit there. Following the directions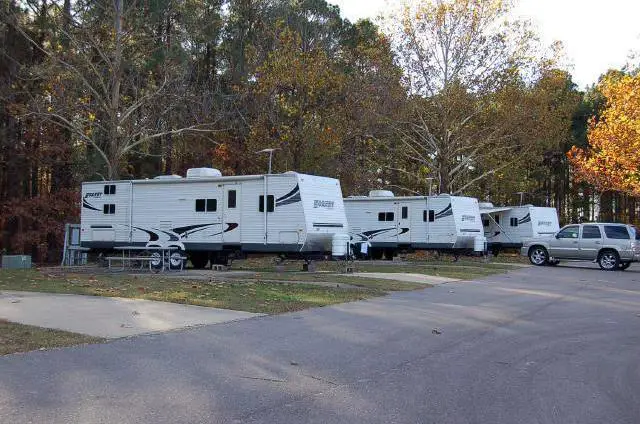 posted here took us right to the campground. We didn't have reservations. However, there was plenty of open spaces this time of the year. When you arrive, there's some signs there telling you the phone number to call for check-in. If you have a reservation, you'll be all set. Instead, we called and got directions to the MWR Recreation Center to go check-in. Check-in was quick and friendly. While at the recreation center, we decided to play a few games of air hockey. There's plenty of games at the center, as well as scheduled movies, etc.

The Millington Naval Support Activity is a full featured base with all of the amenities you would expect. We took advantage of the well stocked commissary (where 2 liter Coke products were on sale for 15 cents!!!! - we bought a dozen bottles). Diesel is also available at NEX gas station. Since this was also our first time in the Memphis area, we utilized ITT for zoo tickets, had great BBQ, visited the Peabody Hotel (and watched the "duck parade"), and walked Beale Street. Since we were enjoying our visit so much, and the RV Park was relaxing and nice, we decided to extend our 3 day visit to a week's visit.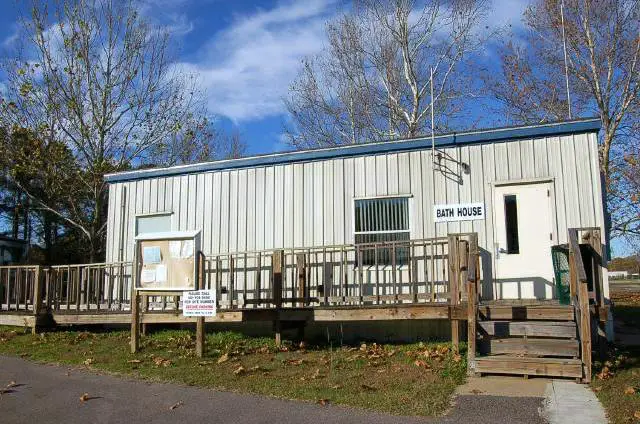 The Midway RV Park is an old, converted mobile home park. The RV sites are large, being arranged in 6 large circles. Some of the sites back up against trees, which would make getting a satellite signal difficult. We were assigned site #3 and had great Internet and TV satellite signals. Dispersed around the campground are mature trees. The road is paved, as is the RV sites. Each site also has a concrete patio and picnic table. Some sites also had a BBQ. There's a trailer type structure centrally located in the campground with showers, bathrooms, laundry, and a couple couches. It ws fairly new and everything was clean. The RV Park also has free WiFi located in this trailer. Those sites nearest the trailer can get a WiFi signal. Everyone else will need to visit the trailer for a signal. Also located at various locations around the RV Park (usually on the end of each loop) are trailers (previously FEMA) that are used as rentals. During our visit, most of these rentral trailers were occupied.
| | |
| --- | --- |
| | |

Our impression of the RV Park, the hospitality, the cleanliness, the location, and the amenities was all postive. The only negative was the price. Nightly rates for military are $19.50 and $22.00 for DOD civilians. To us, this is slightly too high for a MWR benefit. Of course, we've seen better and we've seen worse rates for a military campground. Regardless, we'll defintely stay at Midway RV Park any time we're back in the Memphis, TN area.