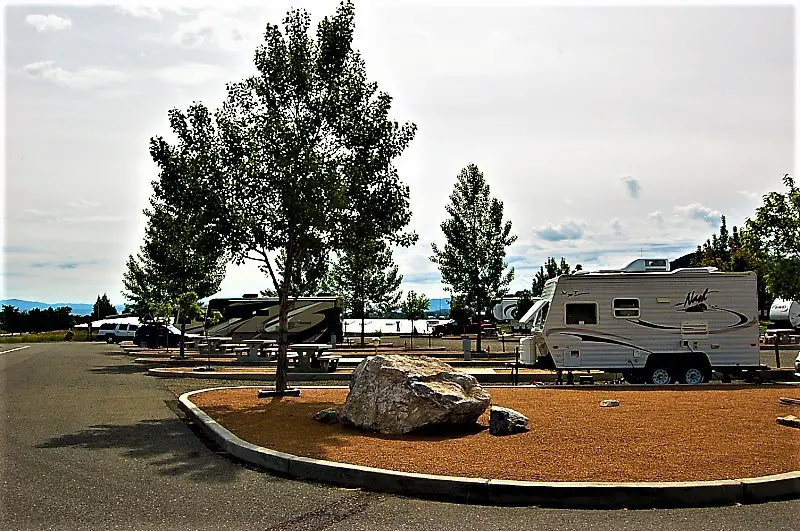 The Fort Harrison RV Park is located on Fort William Henry Harrison, MT National Guard Training Site, in Helena, MT. This is a small, not well-known RV Park, but is kept busy. We visited the RV Park while staying at Malmstrom AFB. While the directions we had were pretty good, I updated them to be a bit more precise. Large RV's SHOULD NOT enter through the main gate. Go another 1/2 mile to the North Gate (Truck) Entrance. There's a phone there to call for them to come open the gate for you. Once you arrive on post, check-in for the RV Park is at Bldg. 1011 (Training Site Hqs - Lodging office). HQ/Lodging is a block down on your right after entering the North Gate. The staff working in lodging were very friendly and helpful. Once checked-in, the RV Park is just down the street, around a couple corners.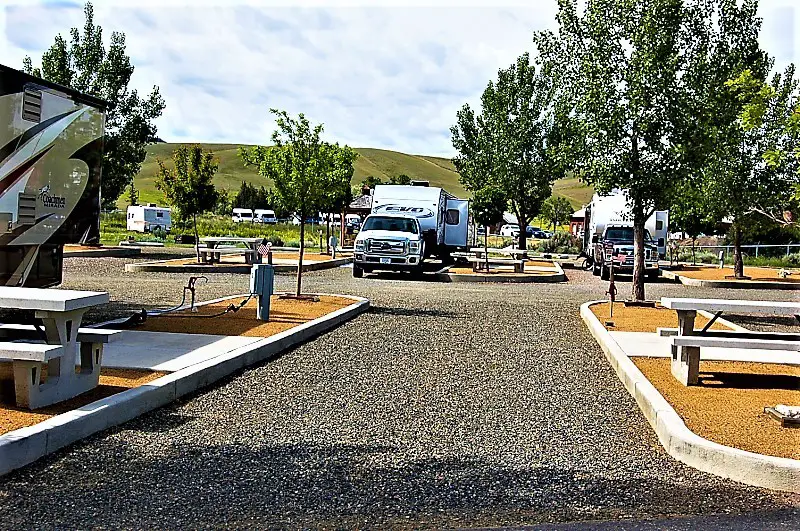 This is a well kept RV Park with only 12 RV sites. These sites are all pull-through and have water, sewer, and 30/50amp electric and a picnic table. The roads and RV pad are all paved, with grass and trees between the sites. The hook-ups are higher than the RV, so you could have a "dip" in your sewer hose. There's also 6 Tent/Dry sites available. These sites are all on grass with no picnic table. There's no showers, but there is a small and clean restroom.
Being small, reservations are highly recommended by calling 406-324-3355. Being a National Guard base, there's no commissary or exchange on post, but stores are not far.