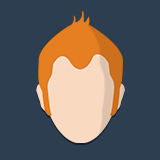 jrclark6
286
Last visit: 8 months ago
286
Last visit: 8 months ago
Dec 10-20, 2015
Great place to stay. Staff friendly and helpful. Cable would have been a great addition. No showers but free laundry! Make sure to visit Sombrero...
DEC 2015
Easy access/No Gates. The NEX,commissary, gas station, and ITT are close by and easily accessible. Doc, the camp host was extremely knowledgeable of...
We have 746 guests and 7 members online
There are 285 listings and 10868 reviews.