Details

Published: Friday, 15 November 2013 09:55
Written by Larry Farquhar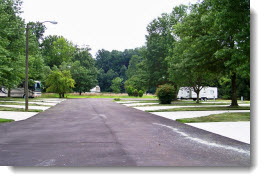 A NEW U.S. Military RV Park was scheduled to open on December 1st, 2013 at Aberdeen Proving Ground in Maryland! However, freezing weather has caused them to delay opening until March 1st, 2014.

Although this small 11 site RV Park doesn't open for use until March 1st, information, maps, and photos, have been added to the website. It's highly encouraged to call and make reservation.
Information on the New Aberdeen Proving Ground RV Park can be found here.
Details

Published: Sunday, 20 October 2013 07:55
Written by Larry Farquhar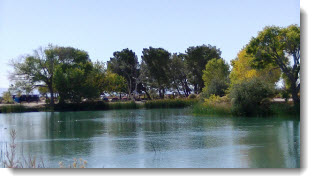 While staying at the Edwards AFB FamCamp, CA, I discovered they also have a primitive campground available. Branch Park is open to tents camping only. There's also a small fishing pond and picnic area there. I have no clue why this small camping area has never been mentioned before. It's primitive camping - no water, electic, sewer, phones, showers, or other facilities. However, there are porta-potties available.
You can see photos, a video, and all details on Branch Park at Edwards AFB, CA here.
Details

Published: Tuesday, 01 October 2013 11:53
Written by Larry Farquhar
A NEW military RV Park located at the Naval Air Weapons Station China Lake, CA will be opening on October 6th, 2013!
Sierra Vista RV Park is located at the NAWS China Lake, near RIdgecrest, CA. This new RV Park has 60 FHU RV sites and is now taking reservations. Information, photos, maps, pricing, etc. have been added to the website.
Articles of Special Interest