This site is unofficial and operated by a private citizen, proudly retired from the U.S. Air Force. It is NOT endorsed or sponsored by the Department of Defense, any branch of the military services, or any government agency.
Welcome! This free website is supported by sales of the U.S. Military Campgrounds Directory software, by visiting our sponsors, and by donations. Your support insures the continued operation and improvement of this website and the Directory software. Creating a free user account will provide access to all features of the website.
There are 253 listings and 6400 reviews.
We have 453 guests and 7 members online
U.S. Military Campgrounds and RV Parks
| | | | |
| --- | --- | --- | --- |
| NAS Corpus Christi A Primo Campground By The Sea | | | |
Editors note: This article was written by Jim Twamley, www.rvtravel.com, and is used by permission.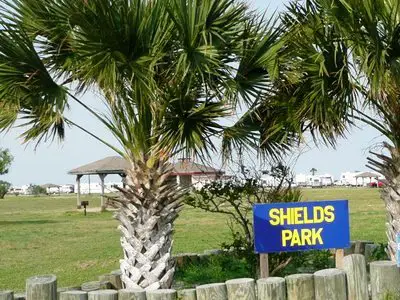 Shields Park is the family RV park at Naval Air Station Corpus Christi. This park is right on the bay and has a marina and two fishing piers. The base also has a nice golf course. Francis, one of the camp hosts, likes to prepare breakfast for campers every Thursday morning. The laundry room and shower facilities are nice. Full hook-ups are available and reservations are recommended. The Commissary is small but well stocked. The same goes for the Exchange. There is ample fast food on base and the club serves lunch. There are many things to do and see including a visit to the USS Lexington, Padre Island National Seashore, The Corpus Christi Aquarium and lots of shopping and dining.
Last Updated on Saturday, 05 March 2011 11:29
Read more...
| | | | |
| --- | --- | --- | --- |
| Featured Facility - Uchee Creek Campground and Marina | | | |

Fort Benning, Columbus, GA

Uchee Creek Campground and Marina has been voted in the Campers Choice Award top 5 for the BEST Military Campground. We stayed a couple nights in February 2010 to visit, and to let a snow storm pass. We can see why it's a top rated military recreation facility. The directions finding the campground seemed confusing, but we found it. It seemed strange to enter Fort Benning, drive through the base, then leave Fort Benning out the other side to get to the campground. Uchee Creek campground isn't behind any security gates. Actually, there's an alternative way to get to the campground if approaching from the west side of Fort Benning - you don't need to got through Fort Benning. After our visit, I upgraded the driving directions to make them a little clearer.

Being winter, the place was pretty quiet with few campers. It had been snowing, with more snow coming in. But we can see this place being very busy in good weather, with plenty of activities. I could vision the very nice swimming pool full of families enjoying their camping vacation. I regret it now, but I didn't go check out the marina. Based on the condition of the other facilities, I bet the marina has plenty of water activities and boats for rent. I'd sure like to return here in nice weather.

Last Updated on Saturday, 05 February 2011 09:51
Read more...
<< Start < Prev 1 2 3 4 5 6 7 8

9

10 Next > End >>


Page 9 of 14
Have you visited our Discussion Forums?
Did you know there's a VERY active Discussion Forum on the website? There's a large variety of topics being discussed. Come check it out, as you might be able to help answer someone elses question, or you have a question yourself. Of course, most of the discussions are related to military campgrounds, the traveling veteran, and veteran benefits.
The "Discussion Forums" can be found under the COMMUNITY menu option. Guests can read the discussions, but a FREE website member registration is required to post to the forums.
Help support the operation of this website:
Visit our sponsors.
Make a donation.